Marketing tech disruptors to Watch in 2016 sponsored by Capitol Communicator
About the Program:
Join us, our friends at Capitol Communicator, and digi-cultural analyst and MSNBC commentator, Lauren deLisa Coleman, for an exclusive look at the information and statistics from her latest report on the state of the industry. We'll decipher disruptors to watch in 2016 at the intersection of advertising and technology and show you which trends will impact marketing this year. Plus, we'll talk about the role consumer sentiment plays — particularly as it pertains to the Millennial demographic — and how you can leverage tech behavior insights to drive sales and engagement. And, you won't want to miss the opportunity to get hands-on with virtual reality headsets and other emerging tech. Networking to follow; space is limited.
Event Cost:
| | | |
| --- | --- | --- |
| Type | Regular | Onsite |
| AMADC Members | $40 | $50 |
| Non-Members | $60 | $70 |
| Student Members | $25 | $35 |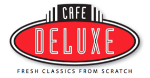 Location:
Cafe Deluxe
2201 M Street N.W.
Washington, DC 20037

Event Partners
About the Speaker:
Lauren deLisa Coleman
Digi-Cultural Trend Analyst
A digi-cultural trend analyst, author, speaker, and consultant; Lauren deLisa is an expert at deciphering and forecasting power trends and public sentiment within the intersection of popular culture & emerging tech and the impact of such on business and governance. She helps brands and politicos creating messaging that better resonates with today's tech-savvy, pop culture consumer by providing innovative communication strategies, forecast & analysis on cultural trends, attitudes and behavior as it all intersects with emerging tech usage.
Lauren has contributed to such media outlets as Daily Beast, cnbc.com, The Next Web, Business Insider, and Campaigns & Elections. She is also a guest commentator on MSNBC, among other media outlets. An innovator and thought-leader she has provided digi-culture intelligence to notables from Snoop Dogg to Microsoft execs to public policy leaders. Lauren is represented by Leading Authorities agency. Extended bio and full information can be accessed via www.ultralauren.com
As a bonus, event participants will also gain the opportunity to purchase Lauren's latest report America's Most Wanted: The Millennial - How To Quad Decode and Trend Forecast before it is made available for general purchase.
Closing remarks from:
Chuck Peil
Head of Business Development and StrategicPartnerships, Reel FX
As a founding member of Reel FX, Peil has participated in the studio's significant growth over the past 22 years which now employs 315 team members in their 75,000 square foot Dallas and 17,000 square foot Santa Monica studios. Reel FX is currently working a full roster of upcoming animated theatrical films: Scooby-Doo directed by Tony Cervone and produced by Charles Roven, Richard Suckle and Allison Abbate for Warner Animation Group (slated for a September 18, 2018 release); Wish Police directed by Headless (Adrian Garcia, Alfredo Torres, Victor Maldonado) and produced by Kirk Bodyfelt; as well as a multi-picture deal with director Jorge R. Gutierrez, including the Untitled Kung-Fu Space Western. Most recently Peil was attached as Executive Producer on The Book of Life, from Reel FX and 20th Century Fox, directed by Jorge R. Gutierrez and produced by Guillermo Del Toro and Brad Booker. The film has been nominated for: The Golden Globes, Critics' Choice Awards, Visual Effects Society Awards, Producers Guild of America Awards, Imagen Awards, five Annie Awards and won Best Character Design for the Annie Awards.
Peil is a respected leader and innovator in the entertainment space with over 50 projects to his credit in the theatrical, location based and VR space. Theatrical credits include: The Book of Life - 20th Century Fox/Reel FX, Free Birds – Relativity Media/Reel FX, Rise of the Guardians - DreamWorks Animation/Reel FX, Despicable Me Ride - Universal Studios/Illumination Studios, Ferrari Dark Ride - Abu Dhabi, The Simpsons Ride - Universal Studios, Cirque du Soleil: Worlds Away - James Cameron, Tales of the Black Freighter - The Watchmen/Warner Bros., Looney Tunes CG shorts - Warner Bros. Animation, Ice Age: A Mammoth Christmas – Blue Sky/20th Century FOX, Kung Fu Panda: Secrets of the Furious Five – DreamWorks Animation.
Special Report Pricing
| | |
| --- | --- |
| Type | Cost |
| Standard Rate | $140 |
| Special Rate for Attendees | $99 |
| AMADC Members who attend will receive an additional $20 off! | $79 |
Report Description
America's Most Wanted: The Millennial - How To Quad Decode and Trend Forecast is an unprecedented look at millennials through the creation and analysis of 4 specific groups. Providing insight and forecast whether the reader is at the boardroom table or the kitchen table, author and digi-cultural trend analyst Lauren deLisa Coleman deciphers behavior patterns, busts myths, and delivers a completely new understanding on this 62+ million generation that has everyone clamoring. Via a technique she has created entitled cultural parsing, Coleman offers a fresh and organic understanding of the millennial that has been missing in the market. The book also provides true context for areas of disruption via a dynamic look at the millennial through specific popular culture hot buttons of celebrity, politics, race, and technology. America's Most Wanted is a completely new and hip look at the most fascinating demographic of our time.